Starting Work
Prepare to Launch
April 25, 2016
Congratulations, as soon as final exams end, you're about to enter the world of work!
This is an important first step in the transition that you will undertake from being a student to becoming a successful professional. You have a plethora of challenges ahead of you. Over the next several weeks, you will begin to learn the intricacies of a new profession. You will start to develop your professional persona. You should begin to lay the foundation for what will eventually become your professional network. Perform well and your introduction to the world of work may lead to a job offer.
You will be prepared to launch your professional career if you undertake the following eight activities:
1. Establish S.M.A.R.T. goals for your summer experience
A S.M.A.R.T. goal is one that is Specific, Measureable, Achievable, Realistic, and Time-targeted.
A summer associate assigned to a firma's mergers & acquisitions practice group might send the following S.M.A.R.T. goal: by the end of the summer, research, assist with the drafting of bylaws and articles of incorporation, and participate in creating a financing plan for one merger. In contrast an investment bank intern might set the following S.M.A.R.T. goal: once a week, review a randomly selected financial statement and build a leveraged buyout model from scratch.
Identify as clearly and specifically as possible what you wish to accomplish and whom you wish to meet during the summer months. Once you've been assigned to a specific department or task, be prepared to revise and refine your goals.
2. Research
Learn everything you can about your summer employer. Understand the products or services that it provides. Get familiar with its culture. Ascertain how formal or informal the workplace appears to be.
Create a work journal in paper or electronic format and add your research results. Throughout the summer, constantly add to this journal, developing an ongoing record of the people you meet and the projects that you undertake. Make note of new skills acquired and lessons learned.
3. Make contact with your new employer
In most cases, representatives from your employer's HR department will reach out to you long before your summer employment begins. If they do not, take the initiative to contact them. Use these exchanges to confirm attire expectations, your start time on Day One, and any information that might be available regarding your supervisor.
4. Research your supervisor
To the extent you know the department to which you will be assigned or the people with whom you will be working most closely, spend some additional time engaged in research. Google or Bing the names of key individuals and look for points of commonality, for example, you graduated from the same school.
When you undertake this research, for heaven's sake, be discreet. Don't get pegged as a cyber-stalker.
And it goes without saying that all of your own social media information now needs to be workplace-appropriate. If it's not, clean it up now!
5. Respond to inquiries from employers
Assuming you are about to enter a service industry, realize that your success will be determined in part by how quickly and accurately you respond. Even before you start work, get in the habit of responding rapidly to employer requests. If someone in HR needs to send you a reminder that you have not yet responded to an inquiry, you've failed to demonstrate responsiveness.
Be prepared to respond even when you don't have a definitive answer. An email that indicates, I don't yet know the exact day on which I will arrive in NYC, but I anticipate that I will have that information within 48 hours, is of greater help to HR than the mysterious sound of silence.
6. Do a commute test run
Especially if your summer job takes you to a new location, do a test run of your anticipated commute during normal business hours. This will ensure that you arrive on time on Day One as well as on every day that follows.
I cannot over-emphasize the importance of arriving on time or even early on Day One. Every employer develops his or her first impression of you on the day that you begin work. To the extent you arrive late, you create an impression that your summer employment experience is not a priority.
7. Check your Day-One outfit
A week before you start work, select the outfit that you plan to wear on Day One and do the following:
Confirm that the outfit is clean, pressed, and does not require mending.
If you've purchased a new suit, jacket, blazer, or skirt, remove any threads the manufacturer has used to tack the rear vents or slits closed.
Check that your shoes are polished and the heels are not worn down.
Determine whether you need a haircut or a tidying up of your current hairstyle.
By the way, even when an employer specifies that business-casual attire will be appropriate throughout the summer, consider dressing more conservatively on Day One. You will never make a wrong impression by wearing suit.
8. Pre-pack a work kit
Your work kit should contain a comb or brush, breath mints, a pad of paper and a pen, and an energy bar or some small snack (to get you through late morning hunger pangs or an afternoon slump). Make sure that you carry a picture ID and any employment documents your employer might need to verify. If you require any medications, carry enough to get you through your first week of work.
If you will work in an office setting, carry all of the above in a professional tote or computer bag. Remember, this job represents your first step in transitioning from school to work. Leave behind the backpack that you've carried around campus, and use a tote that communicates you're an up-and-coming new professional.
Thing You Need to Know
When you start work, you have one opportunity to make a first impression. A week before your summer associate or intern program starts, lay the groundwork for a successful launch.
comments powered by

Disqus
Related Things You Need to Know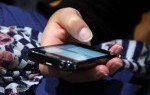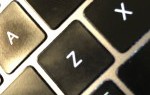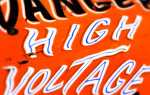 Learn More

Order Mary'sbooksto learn the 100 things interns, new hires and summer associates need to know to succeed.
Let Mary Know
Do you have questions or want to see Mary speak at your school/employment? Reach out to Mary for more info.