Starting Work
Best communication practices during a pandemic
July 06, 2020
Be prepared to demonstrate your ability to communicate professionally across all platforms. 
Best practices for Zoom meetings
Video-conferencing technology can help you demonstrate that you are fully engaged in a conversation and build trust. Participate in each work-related Zoom meeting as if you have been invited to a critically important face-to-face interaction…because it is. 
Carefully choose the location from which you will dial in. Ensure that the background is work appropriate.  A plain wall or bookshelf works well. Eliminate distractions—piles of dirty laundry, work-out equipment, leftovers from last night's dinner delivery—that might keep an employer from focusing on what you say. If you opt to use a virtual background, choose one and retain it throughout the entirety of the meeting. Any light source should be located in front of you, i.e., behind your monitor.
Your personal appearance matters. On most workdays, dress in a relaxed—yet still professional—manner. If you are invited to a court hearing that will be conducted via Zoom, dress as you would if you were to appear in court.  (Read also: Florida Judge Begs Lawyers: Get Dressed for Zoom Hearings.) 
To help others feel that you are speaking directly to them, focus on making eye contact. Move your laptop so that the camera is at eye level. Feel free to take notes throughout the course of the meeting, but do not multi-task. Senior lawyers will expect you to be fully present.
To ensure that you are heard, use a good quality headset or your smartphone's earbuds. Zoom works fine with your computer's built-in speakers, but a headset will enhance others' ability to hear you clearly. When you're not speaking, mute your mike.
Review meeting agendas beforehand. Be prepared to contribute. Ask clarifying questions.  
Many employers have created Zoom coffee rooms and social hours. Participate in these events and use them to build relationships. Don't forget, however, that others will observe what you say and do. When invited to a Zoom social hour, feel free to enjoy a glass of wine or bottle of beer, but limit yourself to one drink and place the wine bottle or six pack out of camera range. And of course, if you prefer not to drink alcohol, participate with your beverage of choice.
Best practices for phone calls
In the past two months, professionals and nonprofessionals alike have increasingly turned to old-fashioned phone calls to connect with a human voice. According to AT&T, on March 22nd, wireless calls were up 44% vs. a typical Sunday; Wi-Fi calling was up 88%; and home/landline calls were up 74%. As a summer associate or intern, be prepared to receive far more phone calls than last year's summer class experienced. 
As soon as your workday begins, turn your phone on and keep it nearby. Answer incoming calls promptly—within three rings—or have incoming calls directed to your voicemail inbox.
When answering your phone, use a simple greeting in which you identify yourself, for example, "Good morning, this is Mary Crane." Do this even if you think your name will appear on the other person's phone. It's a polite way to confirm that the caller has reached the desired call recipient.
Create a voicemail greeting that includes your name and assurances that you will return messages quickly, for example, "Hi, this is Mary.  I'm sorry that I've missed your call. Please leave your name and number. I'll return your call as quickly as possible." If you know that you will be away from your phone for an extended period of time, manage the caller's expectations by customizing your message: "Hi, this is Mary Crane. I am currently attending a training program that is scheduled to end at Noon. I will return your call immediately thereafter."
Speak loudly and clearly enough so that others can accurately hear you. Use a tone that communicates you are a competent professional. Avoid using unnecessary fillers (uh, uhm, you know), which suggest hesitation. For the same reason, do not allow your voice to inflect up at the end of statements.
When others speak, allow them to complete their thoughts. Avoid interrupting. Ask questions to clarify and confirm your understanding.
When others say something that's funny, feel free to laugh. It will help you to connect with others … and it's so much more effective than texting "LOL."
Best practices for email
A law firm partner recently told me that he's been fascinated by the impact social distancing has had on email usage—virtually all communications with internal and external clients now occur via phone calls and Zoom, he said, with email used only to coordinate schedules.
When you need to ask a relatively simple question or deliver a message quickly, use email. If you need to talk through some challenges that you have experienced with an assignment, send the assigning lawyer a brief email asking if he or she has a few moments to discuss the project.  When you need a quick reply, consider placing a phone call.
Use email to send completed assignments or a requested document or when you need to maintain a written record of some exchange. 
Don't forget that any email you send may last forever. Email content and language should always be business appropriate.
Keep email messages short, succinct and to the point.
comments powered by

Disqus
Related Things You Need to Know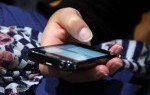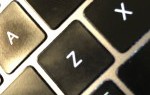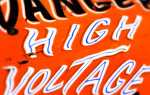 Learn More

Order Mary'sbooksto learn the 100 things interns, new hires and summer associates need to know to succeed.
Let Mary Know
Do you have questions or want to see Mary speak at your school/employment? Reach out to Mary for more info.