Business Etiquette
Words Have Meaning
November 13, 2013
Locker-room banter
While I flew to and from the west coast last week, news emerged about a myriad of voicemail messages and tweets exchanged by Miami Dolphins football players Richie Incognito and Jonathan Martin. The communications included numerous vulgar comments and threats of malicious attacks. As reported by the press, Incognito, who is white, freely used the n-word. Most horrifying to me was the following tweeted message:
We are going to run train on your sister . . . . I am going to f___ her without a condom.
On the morning I read about this particular message, I sorted through paperwork while an NPR talk-radio program played in the background. At one point, the program's host noted that other Miami players had scoffed at the media attention Incognito's comments had garnered, arguing the talk was just typical locker-room banter. Listeners were asked whether Incognito's comments truly represented bullying OR could they simply be reflective of male culture.
To which I replied into the empty airspace: when in the world has the threat of a physical assault upon a female relative become an accepted part of "male culture"?   
  
Beyond the locker-room
Unfortunately language used at work that demeans women as well as threats to women's safety at work have become all too common.
The same week that the Incognito story broke, the Defense Department issued a report indicating that sexual assaults in the military had surged by nearly 50% in the previous year. Understand the implications of this report: a growing percentage of the people who voluntarily protect and defend our nation report being sexually assaulted when they show up to work on a day-to-day basis.
New York Senator Kirsten Gillibrand has moved to address this issue by altering the means through which the military responds to allegations of sexual assault. She has introduced legislation that would remove commanders from the process of deciding whether a sexual misconduct case will go to trial. Instead, she wants seasoned professionals with real prosecutorial experience to take over these cases.
Yet, according to the Washington, DC-based website Politico, "The sexual assault issue [is] not resonating politically."
Should you suppose a lax attitude regarding women and sexual assault is limited to locker-room banter and a male-dominated military, it's time you reconsider.
Earlier this year, the New York Post reported on a blog posting authored by GS Elevator, an alleged Goldman Sachs insider. Just about the time the investment firm's 2013 class of summer interns arrived for work, GS Elevator posted 20 tips to help the interns land jobs. In addition to recommending that interns "repeat racist jokes," GS Elevator suggested:
Bang a [female] intern and tell the associates and above about it. If they haven't done it, they sure as hell always wanted to. They'll respect you for it.
I have searched high and low and have found no indication that Goldman Sachs made any effort to identify the author of this posting and reprimand that person for the offensive content.
By the way, just as a reminder, it's estimated that Goldman Sachs received $10 billion (yes, that's billion with a "b") in TARP funds in the aftermath of the Great Recession of 2007. In other words, your tax dollars and mine helped protect GS Elevator's job and the atrocious thoughts that blogger has expressed.
Willing to dismiss GS Elevator too, because after all, the blog posting's author apparently works in the world of high-stakes investing, which everyone knows to be testosterone-fueled? Then, let me give you one more example.
On the evening of Sunday, February 24th, movie fans all over the world tuned in to watch the 86th Academy Awards. Among the nominees was Quvenzhané Wallis, a 9-year-old girl, who had been nominated for her performance in "Beasts of the Southern Wild."
For reasons no one can explain, someone with the satirical newspaper The Onion felt license to tweet:
Everyone else seems afraid to say it, but that Quvenzhané Wallis is kind of a c__t, right?
Mind you, this vulgar language was tweeted about a nine-year old girl! And tweeted apparently by someone who thought it was funny?!?!? As a society, don't we need to ask, "Why wasn't this author afraid to use such an offensive and derogatory term when referring to anyone let alone a child?"
(The Onion later apologized for the remark.)
 
Where are the leaders?
I spend a lot of my life talking to students and new employees about business etiquette. When I do, I tell these about-to-be or new professionals that a bunch of little old men and women don't meet in some dark room and decide what "the rules" of appropriate behavior should be. Rather, we as a society, all of us together, make that decision by the behaviors we condone or reject as unconditionally unacceptable.
We need to ask each other and especially the leaders of various institutions some hard questions, including:
Why hasn't every football coach and team owner stood up and said the use of the n-word by anyone and everyone is inappropriate and the threat of a violent assault on a woman made by any team member or member of the coaching staff is cause for dismissal?
Why hasn't every member of the military command structure committed to taking every action necessary to root out every member of the military who sexually preys upon the very soldiers who defend our country?
Why hasn't the business community—including every parent in a leadership position, some of whom must have daughters seeking internships on their own—ferreted out individuals who encourage others to "bang" female interns and tell?
And why haven't we all agreed that calling a nine-year-old child the c-word is an egregious offense that warrants automatic dismissal?
We make the rules. We have the power to make behaviors like the ones I've described so unacceptable that they could become unimaginable. 
In the meantime, employers have a responsibility to lead. Certain language must be deemed inappropriate in the workplace, whether that workplace is a locker-room, a Wall Street office, or the portable keyboard of a smartphone or laptop. When an employee speaks or acts inappropriately, consequences must follow.
 
What You Need to Know
Words have meaning, and employers must act when their employees speak and act offensively.
 
comments powered by

Disqus
Related Things You Need to Know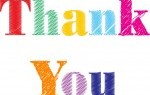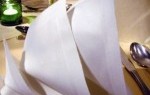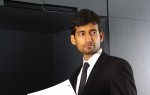 Learn More

Order Mary'sbooksto learn the 100 things interns, new hires and summer associates need to know to succeed.
Let Mary Know
Do you have questions or want to see Mary speak at your school/employment? Reach out to Mary for more info.