Business Etiquette
Traveling for Work
February 05, 2014
For many students, interns and new professionals, nothing seems more exciting than the prospect of traveling on an employer's dime. What could be better than someone else picking up the cost of your cross-country airfare, hotel bills, and meals consumed with clients and customers.
Business travel can be exciting. It can also be exhausting. Trust me on this: nothing will be a greater test of your ability to always be polite than beginning the last leg of an excruciatingly long business trip only to encounter multiple flight cancellations and a dearth of available hotel rooms.
Make the most of business travel opportunities. At the same time you pack up your work papers and some professional-looking travel clothes, summon up your best manners, too.
Plan and prepare for contingencies
Years of experience have taught me to spend a little time the day before any departure to imagine what could possibly go wrong and plan my workarounds.
Before you head out on a business trip, assume something will go wrong. Then, create some contingency plans. Long before you travel to the airport, know your options should your flight cancel. Likewise, prepare for the possibility that your hotel may overbook. It's happened to me exactly one time, and boy, was I delighted that I carried a copy of my confirmation. It immediately ended any discussion as to fault. Since the hotel had erred, I felt completely comfortable insisting they move me at an alternative hotel of my choice and pick-up the cost.
Make it easy for airlines, hotels and the like to succeed. When a tropical storm spins in the Caribbean or a polar vortex pushes out of Canada, contact your airline as soon as possible and ask, "Can we change my flight so that I fly in a day early? We'd both rather see me arrive early than face a cancelled flight." Generally, the airlines have bent over backwards to help, moving me to earlier flights at no additional cost.
Avoid last minute dashes to the airport or train station. Nothing creates additional stress like the business traveler who jumps into a cab and tells the driver, "My flight departs in 30 minutes. Let's go!" These travelers place unnecessarily pressure on everyone with whom they interact, including TSA agents, gate agents, flight attendants, and the like.
Before you leave on business travel, confirm you have your ticket (in paper or electronic format) and appropriate identification in hand. And for heaven's sake, if you're headed to an airport, know and adhere to the TSA rules regarding what you can and cannot carry on board.
Dress professionally
Whenever you travel on business you represent yourself as well as your employer. The rules of business etiquette demans that you dress in a manner that's both business appropriate as well as comfortable.
As a general rule of thumb, dress according to the business attire expectations of any company that you will visit. If your trip will include meetings with major Wall Street investors, you should board your flight dressed in a suit. Don't assume you'll have adequate time to change from relaxed travel attire to business-appropriate attire. If the trip involves meetings in Silicon Valley, more relaxed attire may be acceptable for both your flight and eventual meetings.
This is true even if your business trip involves a dreaded red-eye flight. Whenever I board an overnight flight, I dress in a business-appropriate outfit. Before I nod off to sleep, I generally switch into a pair of yoga pants and a turtleneck. Then, just before we land, I switch back to business attire.
Survive airplane travel, Part 1
Since so much business travel involves airline travel, let's spend some time on this topic.
In terms of getting on and off flights, keep the following in mind:
Arrive at your gate as early as possible and keep one ear open for last minute changes to your departure location. Just last week I encountered a fellow business traveller who missed his flight when he became lost in some work and missed a gate change. An unfortunate lapse was made worse by the fact that we were all traveling late—that evening there was no other flight to his destination.
Board only when your section is called, and for heaven's sake, don't push your way into the line.
If it's sized to fit, place your suitcase or roller board in the overhead as close to your seat as possible.
Please do use the area under the seat in front of you to store smaller items. That gives more travellers access to treasured overhead space.
If, upon landing, you need to make a very tight connection, work with the flight attendants to see if you can be reseated as near to the cabin door as possible. Hurdling seats is not good form.
Before you remove a suitcase from an overhead bin and claim it as your own, confirm that it truly is yours. Yes, I have stopped a fellow traveller from deplaning with my suitcase, explaining that my size 4 petite dresses would not serve him well.
Survive airplane travel, Part 2
Beyond getting on and off the plane, you should follow some additional rules for good flying behavior, including the following:
Remember that the role of a flight attendant is to help you safely travel from one locale to another. They deserve the same level of respect as any other coworker. When they speak, give them your attention, even when you're about to hear the safety instructions for the millionth time.
Let's agree that people assigned to the dreaded middle seats have earned the armrest—no more fighting over them.
Before you recline an airline seat, ask for permission or tell the person behind you what you're about to do.
If you have brought a child along on business travel, you are responsible for your child's behavior. Do not allow them to kick the back of the seat of the person seated in front of them.
What You Need To Know
New professionals prepare for potential business travel catastrophes by creating contingent plans and traveling with their good manners in tact.
 
 
comments powered by

Disqus
Related Things You Need to Know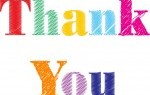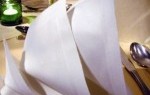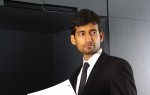 Learn More

Order Mary'sbooksto learn the 100 things interns, new hires and summer associates need to know to succeed.
Let Mary Know
Do you have questions or want to see Mary speak at your school/employment? Reach out to Mary for more info.