Business Etiquette
Thank-You Notes in Vogue
April 09, 2014
In 1897, Adolph S. Ochs, the owner of the New York Times created the newspaper's famous motto, "All the News That's Fit to Print." Sunday's issue carried just the sort of news that warms my heart. According to Guy Trebay, author of the article "The Found Art of Thank-You Notes," handwritten thank-you notes seem to be experiencing a "moment of vogue."
Many interns, summer associates and new hires scoff at the idea of writing old-fashioned thank-you notes. In a hyper-connected digital world, they maintain, speed is paramount. However, a growing chorus argues that "fast" rarely beats "personal," and there are few things more personal than a handwritten note.
It turns out that a note's expression of gratitude is critical for both the recipient and the sender. And believe it or not, picking up a pen stimulates portions of your brain that will never be tickled by a keyboard or trackpad.
The science of gratitude
If you weren't raised by a pack of wolves, you know that you should express thanks for the kind actions of others. Doing so may be one of the most fundamental rules of business etiquette. The most recent research indicates doing so helps foster important bonds with other people. Additionally, people who report they practice gratitude say they reap a host of benefits, including:
Stronger immune systems and lower blood pressure;
Higher levels of positive emotions;
More joy, optimism and happiness;
Acting with more generosity and compassion; and
Feeling less lonely and isolated.
A separate study indicates people who express gratitude are less likely to become aggressive when provoked.
From a mental and emotional perspective, offering thanks is especially critical. Christine Carter, Ph.D. believes that saying or writing "thank you" serves three big functions. First, an expression of gratitude increases one's sense of self-worth. Every time you thank someone, you acknowledge they incurred a cost doing something for you. Acknowledging that cost reflects an understanding—conscious or not—that you must be of some worth to that person.
Second, Carter argues, gratitude is a social emotion. Expressing our thanks binds us to others. She insists that when we express our gratitude, we feel more connected. And research consistently reports that people who are socially connected feel happier.
Finally, Carter maintains that people who consciously focus on those things or events for which they feel gratitude find more reasons to express the emotion. When you focus on your blessings rather than your hassles, Carter says, you are more likely to see blessings than hassles.
Handwriting and creativity
If the science of gratitude doesn't convince you that it's time to put pen to paper, more science regarding handwriting and creativity should seal the deal. The latter suggests your brain gains benefits from old-fashioned cursive handwriting over keyboarding and thumbing.
Yes, I know, many now dismiss cursive handwriting as an ancient skill. In fact, over the objection of a die-hard few, the Common Core Standards no longer require elementary students to learn cursive. Yet, studies suggest that learning cursive is an important tool for cognitive development. According to a series of brain-imaging studies, cursive handwriting activates areas of the brain that can remain dormant during keyboarding. Cursive handwriting requires functional specialization that integrates sensation, movement control and thinking.
Think about it, each time you put pen to paper, your brain must:
Locate each stroke relative to other strokes;
Learn and remember appropriate size, slant, and feature detail characteristics of each letter; and
Interject some organization skills.
Cursive handwriting even offers benefits over printing because hand movements are more demanding and unique. It's also faster and more demonstrative of personal style.
Other research highlights the hand's special relationship with the brain when it comes to composing thoughts and ideas. One University of Washington researcher indicates that children write more words faster and express more ideas when handwriting than when composing at a keyboard.
The perfect recipe
For busy, new professionals, be assured that expressing gratitude via a note requires little time. In fact, beyond a salutation and a closing, you only need to write three short sentences.
Here's my recipe for the perfect thank-you note.
Dear (fill in the blank),
Thank you very much for (describe the event, action, gif). Describe something about the event, action or gift that made it memorable.
Include a brief statement of follow-up.
Sincerely,
Your name
So, after an interview with Michelle Stevens of Cloudera, Inc., a job candidate might write:
Dear Michelle,
Thank you for making time in your schedule to meet with me. I appreciated learning about the exciting prospects for analytics professionals at Cloudera. Next week, I'll follow-up with the firm's recruiting department to discern our next steps.
Sincerely,
Adriana Nunez
To those who are genuinely concerned about the need for speedy communication, consider following up an event with a quick email that reads, "A more appropriate thank you will follow, but I immediately wanted to express my thanks for . . . . " Then, by all means, send a handwritten thank-you note within 48 hours.
What You Need To Know
In a high tech world, using a "high touch" form of communication—like a handwritten thank-you note—can strengthen personal and professional bonds.
 
comments powered by

Disqus
Related Things You Need to Know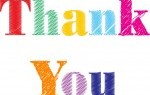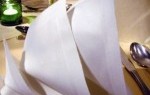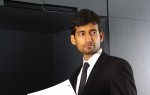 Learn More

Order Mary'sbooksto learn the 100 things interns, new hires and summer associates need to know to succeed.
Let Mary Know
Do you have questions or want to see Mary speak at your school/employment? Reach out to Mary for more info.