Networking
Sandy . . . continued
November 07, 2012
In the more than ten years that I've run my own business, so far, I've never missed a program delivery because of weather. In some cases, I've flown to a city a day or two early in order to beat the arrival of a hurricane. In other cases, I've had to hunker down after a presentation because a snowstorm, wherever I then lived, had shuttered the airport I was to fly into.
For a while, it looked like Sandy might shatter my record. But last week Thursday, one determined taxi driver and a gaggle of the nicest United Airline representatives you can imagine managed to transport me from my apartment in NYC to Milwaukee, where the show went on. In my entire life, I don't think I had ever been so happy to see the inside of an airplane.
In Milwaukee, I stayed at the Aloft Downtown, one of Starwood Resorts newest offerings. It's an interesting concept: A less expensive hotel aimed, I imagine, at young, hip travelers who are more interested in a funky gathering space in the lobby than they are in a plush bathrobe in their hotel room. The hotel offers bar service in the lobby but no restaurant. Instead, guests can purchase snacks and microwaveable entrees in an area located near the reservation desk.
At check-in, I was asked if I would like to take advantage of an eco-friendly option: If I would forgo a member of the hotel staff cleaning my room, the hotel would give me a $5 rebate.
I've done enough writing and speaking on the Millennial generation to know that this is an appeal directed to them—a generation that is know to place a high priority on green. While I fully support the concept, I couldn't help but wonder whether those who take advantage of this offer understand the repercussions.
In the world of hotels and resorts, housekeepers—among the hardest workers and lowest paid of the entire hotel staff—generally receive payment commensurate with the number of rooms they clean. That means that every time some person takes the Aloft's eco-friendly option, some member of the housekeeping staff loses out on the opportunity to make a buck. My bet is the hotel hopes to eventually eliminate some of the housekeeping jobs altogether, which means some person living on one of the lower rungs of the economic ladder may well lose the opportunity to work.
Here's my recommendation to Aloft's guests: Go ahead and invite housekeeping to clean your room. Show you're green by using the same set of towels throughout the duration of your stay. And show your support for the hard working housekeeping staff by leaving them a $5 tip. 
What Do You Need to Know?
It's an absolute miracle that I made it to Milwaukee for my presentation post-Sandy. Thanks to everyone who helped.
 
 
comments powered by

Disqus
Related Things You Need to Know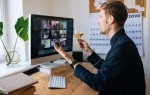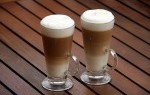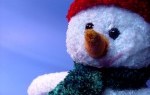 Learn More

Order Mary'sbooksto learn the 100 things interns, new hires and summer associates need to know to succeed.
Let Mary Know
Do you have questions or want to see Mary speak at your school/employment? Reach out to Mary for more info.