Business Etiquette
March Madness Meets Business Etiquette
March 26, 2014
They've done it again. Employment firm Challenger, Gray and Christmas have crunched the numbers and estimate this year's NCAA Man's Basketball Tournament will affect productivity big-time. They believe 50 million Americans created brackets, and the productivity of those b-ball fans will be affected by watching daytime games, surfing the web, staying up late for nighttime games and managing their pools. According to CGC, businesses could lose up to $1.2 billion for every unproductive hour of work.
Today's smartest new hires and interns will avoid watching basketball at work, unless, of course, the boss has invited everyone out for beer, wings and hoops. If you do sneak in a quarter or two, rest assured that basketball can teach some important workplace lessons.
Recently, I came across the basketball etiquette rules that Antigo High School (Antigo, WI) has posted on-line. They appear below along with my workplace equivalents.
Game Etiquette at Work
1. When taken out of the game, do not pull your jersey out. Leave your jersey tucked in.
Attire on or off the basketball court is among the ways that individuals express cultural norms. This becomes readily apparent when one enters the world of work. Lawyers working in a white shoe law firm are far more likely to dress in suits and ties than engineers employed by a high tech start-up or writers employed by a cutting edge fashion monthly.
As a new hire or an intern, you must fit in. Plan to wear the "uniform" of your work team. In more conservative organizations, wear more conservative attire to work—suits and ties for the gentlemen and skirt or pantsuits for the ladies. If the organization promotes a more relaxed culture, take your dress down a notch even if your feel most confident in a suit. Just remember that in almost all cases the following are never appropriate: torn jeans and t-shirts, low-cut tops, sundresses, and flip-flops.
2. Do not slouch in your chair on the bench.
Mom was right. Slouching is bad for your posture. But there may be an even more important reason for you to focus on standing tall: Doing so can enhance your confidence.
Amy Cuddy, a Harvard social psychologist, maintains that our body language affects how other people see us as well as how we see ourselves. According to her research, your posture affects testosterone and cortisol levels in the brain.  If you need to feel a bit more confident—and what new hire or intern doesn't—Cuddy says you should spend about two minutes per day standing tall and proud or in what I call the "jolly green giant" stance.
Check out Cuddy's TED Talk, which is among the most viewed videos on YouTube.
3. Don't put a towel over your head on the bench.
Basketball players use bench towel is to wipe away sweat. Sooner rather than later, being sweaty at work will be a top work issue for interns and new hires around the country. It's best addressed by wearing shirts or blouses made of natural fabrics like cotton or linen.
If your summer morning commute includes a one-hour stifling hot train ride and a footrace to the office, consider stashing fresh shirts and/or blouses in the office. Do a quick change before your workday officially begins.
And don't forget to use an antiperspirant daily, applying it right after you shower.
4. No moping or sulking about being taken out.
In the workplace, you will be moved on and off teams frequently. As soon as you are moved onto a work team, meet your fellow team members, understand your role and get to work. If you're moved off a team, make sure you transfer your work product to another team member, providing them with all of the back-up information they might need to complete a project.
If you believe you were moved off a team because of performance issues, schedule a meeting with your supervisor. Ask for his or her feedback. Listen carefully. If you disagree with the feedback, explain the decisions you made and/or the actions you took. However, please do not initiate an argument. When a supervisor suggests an area that requires improvement, tackle it immediately.
5. Do not complain or whine on the bench.
Inevitably your boss will make decisions with which you disagree. Unless that decision it illegal or immoral, you have an obligation to support your boss. Smart new hires and interns never publicly disagree or criticize their boss, especially among their peers. Should you choose to share your disagreement with your boss, do so behind closed doors.
6. Do not walk off the floor. Hustle off the floor for timeouts, quarters, substitutions, etc.
Surviving and thriving in today's workplace requires hustle. Take responsibility for your career. Know the types of assignments you want to take on and the people you want to meet and work with. Ask for assignments. Your request may or may not be granted, but you're more likely to achieve your goals when others at work know of them and when you hustle to pursue them.
7. Do not clown around or joke around on the bench.
Avoid saying anything at work, including jokes, that might be perceived as racist, sexist or showing a lack of tolerance. Be sensitive to the emotional state of other people and recognize that what might seem funny one day may be interpreted as insensitive on another.
Every intern and new hire should avoid any sort of practical joke that might embarrass or humiliate a coworker or colleague. You may need to work with that coworker years, and for that reason alone, you should avoid doing or saying anything that might result in a colleague looking silly or less than professional
And let's agree that bathroom humor in any form does not belong in the office.
8. Check in to the middle of the score table.
Start each workday by checking in with your supervisor to confirm whether overnight emergencies require you to reprioritize the work you've set aside for the day. Before you leave at night, confirm with your supervisor that all loose ends have been tied.
Should you ever totally disconnect from work? You bet you should. Disconnecting will help you preserve your sanity, increase your focus and make you a better employee in the long run. However, before you go silent, manage your internal and external clients' expectations. Explain your intent to disconnect to your supervisor and any work colleagues who may need to reach you. Confirm when you will reconnect.
9. Do not display negative emotion on the bench or floor.
At some point in your career, you will experience negative emotions at work. After all, no one wants to spend a Saturday in a windowless room completing an unending document review or an upteenth financial analysis of a particular firm.
Learn how to recognize those emotions and cope with them. Above all, avoid becoming the person who contributes negativity to a work group.
10.  Represent Antigo High School in the way you act.
Once you enter the workforce, everything you say and do communicates to others whether you are an up-and-coming professional or someone who still has lots of lessons to learn. Choose your attire wisely. Think before you speak. Respond every assignment in a positive. Come in early and stay late. Turn in work assignments that are client ready. Act politely with everyone with whom you interact, from the head of the firm or company to the people who clean the office at night. 
What You Need To Know
Successful students, interns and new hires know business etiquette.
 
comments powered by

Disqus
Related Things You Need to Know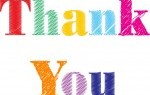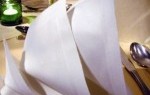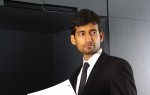 Learn More

Order Mary'sbooksto learn the 100 things interns, new hires and summer associates need to know to succeed.
Let Mary Know
Do you have questions or want to see Mary speak at your school/employment? Reach out to Mary for more info.