Business Etiquette
Building Business Relationships Over Meals
October 01, 2013
Business Meals
With many professionals working between 60 and 80 hours per week, lots of meetings have moved out of the conference room and into the dining room. Some of these get-togethers remain fairly informal, for example, a work team plowing through a project over double lattes and muffins at their neighborhood coffeehouse. Others remain more formal events, in which deals are sealed and job offers are extended.
Dining Etiquette
Before you head out to your next business breakfast, lunch or dinner, make sure you know some basic rules of dining etiquette:
Navigating your place setting – Your place setting should look something like the one pictured below. As soon as you are seated, discretely unfold your napkin and place it in your lap. Then, before you pick up any piece of silverware, remember to work from the outside in. In this case, use the exterior fork for a salad or an appetizer course and the interior fork for the entrée. Once you use a dining utensil (knife, fork or spoon), please do not place it back on the table. Instead, rest it on your plate.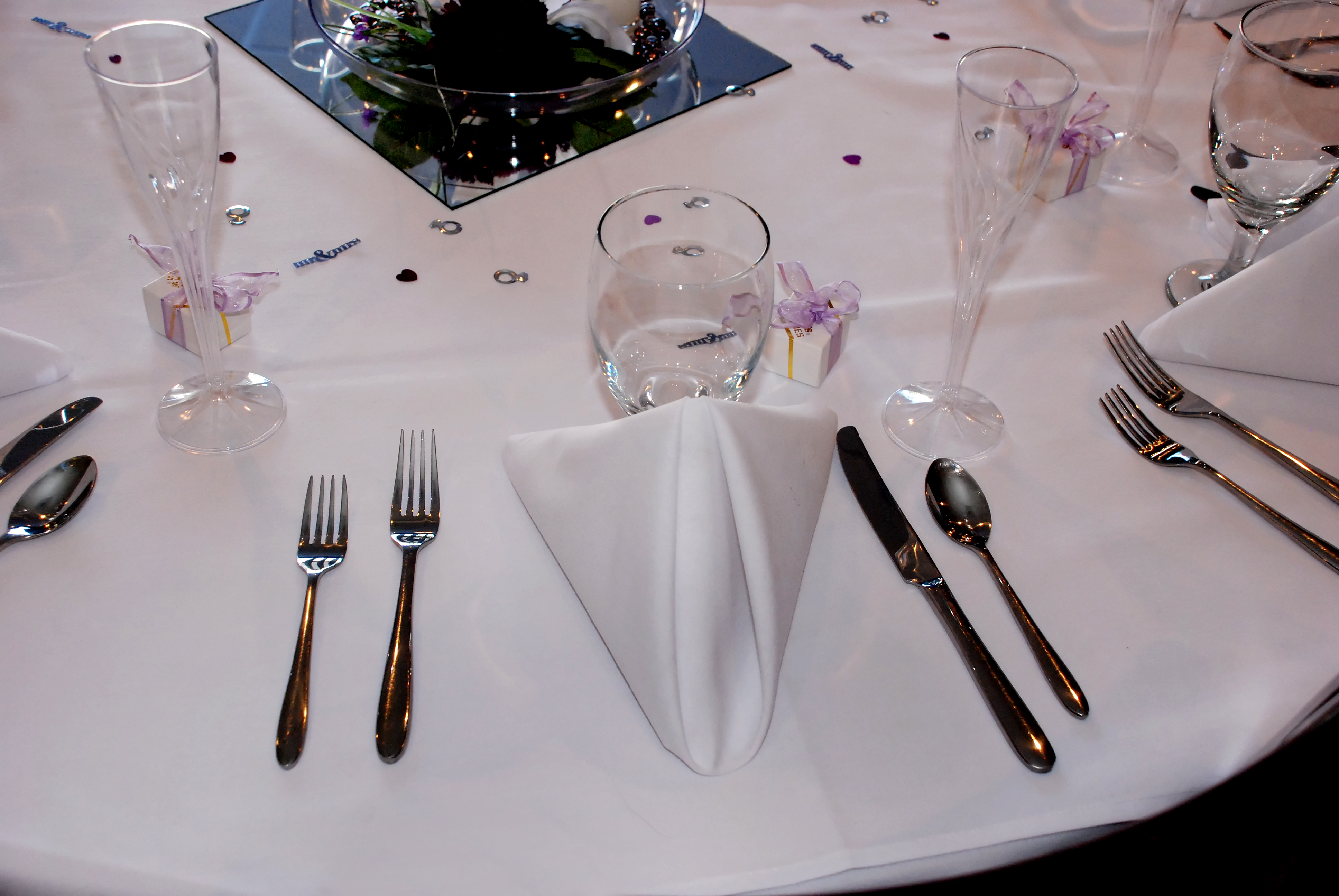 Holding your silverware – Never grasp your silverware like a caveman. (More employers complain about this than you can imagine!) Hold your silverware using either the Continental or American style. If you opt to use the Continental style, hold your fork in your left hand and your knife in your right hand. Cut one bite-sized piece of food and immediately transport the food to your mouth using your left hand, fork tines pointed down. If you opt to use the American (also known as the zig-zag) style, start by holding your knife in your right hand and your fork in your left hand. Cut two to three bites of food. Then, set your knife down across the top of your plate, transfer the fork from your left to your right hand, and use your fork to bring food to your mouth.
Bread & butter – Your bread and butter plate is located on the upper left hand side of your place setting. When eating bread or rolls, break off a chunk equivalent to one or two bites and butter that chunk before eating. Do not slather butter over an entire roll.
Ordering – Whether you are the host or a guest at a business meal, order the same number of courses as your fellow diners order. If everyone orders an appetizer and an entrée, even if your appetite is relatively small, order two courses. Avoid the situation in which everyone else dines while you twiddle your thumbs or vice versa. If waitstaff requests your order first, go ahead and request two courses. If the person with whom you are dining then requests only one course, immediately ask waitstaff to revise your order and drop the first course.
Skip "risky" and "tricky" foods – Some foods are more difficult to eat than others. I absolutely love sushi, but I avoid it when dining with clients. Despite years of practice, I still haven't mastered inserting an entire piece of sushi into my mouth without creating chipmunk cheeks, and when I attempt to bite that spicy tuna roll in half, everything falls apart. Especially on days in which I've worn a white blouse or shirt, I skip any pasta with red sauce, which I view as a disaster waiting to happen. And although it's one of my favorite cold-weather treats, if I'm dining with a client, I never order French onion soup or any other option involving lots of stringy melted cheese.
For Students & Job Candidates
Many of the employers with whom I work invite students and other job candidates to a business meal as part of the interview process. Employers view this as an important opportunity to see how a job candidate reacts in a setting more relaxed than the typical interview.
A few employers have told me they notice when a job candidate seasons his or her food before tasting it. Such behavior, the employers say, may be an indication of an individual who makes decisions before gathering all the facts.
Virtually every employer tells me they watch to see how job candidates interact with waitstaff. When prospective employees treat waitstaff dismissively, employers say they become very concerned that the job candidate may treat office support staff in a similar manner—something virtually every employer wishes to avoid.
What Do You Need to Know?
Before you attend your next business meal, know how to navigate a formal dining setting.
comments powered by

Disqus
Related Things You Need to Know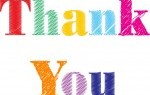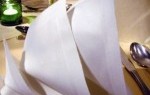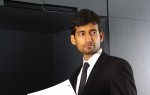 Learn More

Order Mary'sbooksto learn the 100 things interns, new hires and summer associates need to know to succeed.
Let Mary Know
Do you have questions or want to see Mary speak at your school/employment? Reach out to Mary for more info.